Killing Floor 2 Beta Server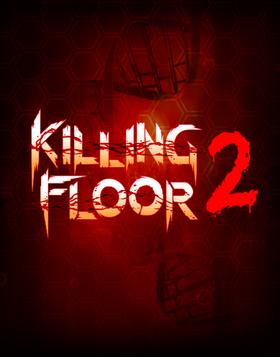 Killing Floor 2 Beta Server Daten


Hardware Intel I7 oder Intel Xeon

Software Windows

Slot 6 - 12
Preis ab 0,12€ Slot

Bestellen

Inkl/Optional

- Voiceserver Teamspeak (Optional)
- DDOS Schutz (Optional)
- 10 GB Speicherplatz für Mods und Addons (inkl)
- FTP Zugang (inkl)
- Updates über Webinterface (Inkl)
Jetzt Deinen eigenen ARK Server bestellen!

Spiele Beschreibung


Killing Floor was originally a total conversion mod for the game Unreal Tournament 2004, first released in 2005.The lead developer Alex Quick was first approached by Tripwire Interactive about porting Killing Floor to their game Red Orchestra: Ostfront 41-45, but Quick did not follow through. A few years later, when their user base started to dwindle, Quick contacted Tripwire again to negotiate the port to Red Orchestra, and its distribution via Steam—similar to what Tripwire had already done with another Red Orchestra mod Mare Nostrum—and then later, the retail game.The mod version had its fifth and final official update in July 2008.
The full retail version was announced in March 2009. With the assistance of the original mod team, Tripwire would be the new developer.
In 2012, with the launch of the Linux Steam version, the original non-Steam servers were closed and the game was made a Steam exclusive.
Killing Floor was released on 14 May 2009 after about three months of work by a crew of around ten developers.
A late 2012 patch introduced support for Steam Workshop, allowing players to create and share new maps and weapons with others via the Steam client. In mid-2013, a new mode called "Objective Mode" was added, where the player team would be tasked with completing specific objectives over the course the various waves in addition to outright survival. [Quelle: wikipedia]


Prepaid Server*
Die Killing Floor 2 Server werden von uns über Prepaid angeboten, somit muss Du keine langwierigen Verträge mehr abschließen. Sobald der Server nicht mehr bezahlt wird, schalten wir ihn einfach für Dich ab und es entstehen keine weiteren Kosten. Hierzu müssen sie einen Extra Account anlegen über die Schaltfläche Prepaid auf unserer Seite.


Bereitstellung der Server:
Die Freischaltung des Killing Floor 2 Servers erfolgt, sobald wir einen Zahlungseingang von Dir erhalten haben.


Vertragslaufzeit:
Die Mindestvertragslaufzeit beträgt 1 Monat. Der Killing Floor 2 Server muss 3 Wochen vor dem regulären Vertragsende gekündigt werden, andernfalls verlängert sich der Vertrag um die vorher gewählte Mindestvertragslaufzeit.


Wo stehen die Server ?
Die Killing Floor 2 Server stehen in Frankfurt am Main (DE) bzw. in Straßburg (FR).


Welche Hardware wird verwendet?
Wir verwenden für unsere Killing Floor 2 Server die neuste Generation der Intel I7 bzw. Intel Xeon Prozessoren, um Euch ein bestmöglichstes Spieleerlebenis zu bieten.

*Prepaid ist ausschließlich bei Linux basierten Servern möglich.